Vefa, Fatih - İstanbul - Turkey
GPS : 41°00'53.7"N 28°57'32.0"E / 41.014917, 28.958889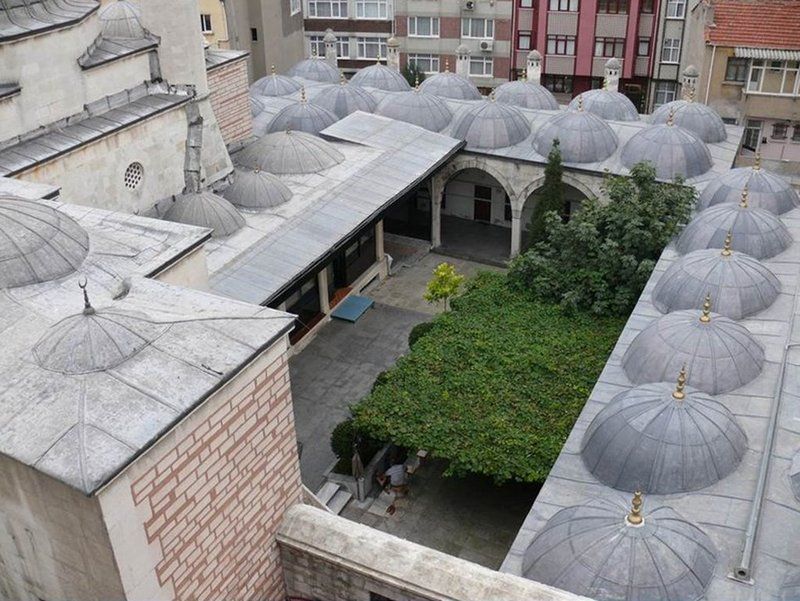 PHOTOGRAPHS ALBUM
At the next corner we turn left on Kovacılar Caddesi and immediately on our right we see another ancient Ottoman building. This is the handsome medrese built some time before his death in 1618 by Ekmekçizade Ahmet Paşa, son of an Edirne baker, who rose to the rank of Defterdar (First Lord of the Treasury) and Vezir, and died one of the richest men in the Empire. The architect is considered to have been Sedefkar Mehmet Ağa.
Until a few years ago the medrese was a ruin, inhabited by gypsies, but now it has been partially restored. Those who like variations on a theme will be pleased to note some anomalies : the right side of the court is occupied by the usual dershane, next to which, however, is a türbe of the same size, making the courtyard a bit lopsided.
Both still preserve remnants of a rather good painted decoration in domes and pendentives, a rich red with deep green meander patterns. The birdhouses, on the madrasah's walls, are particularly interesting. Even in its half-restored condition this is an interesting monument and well worth a visit.
LOCATION SATELLITE MAP
WEB SITE :
İbnü'l Emin Mahmut Kemal İnal Yüksek Tahsil Erkek Talebe Yurdu
MORE INFO & CONTACT
E-Mail :
iyv@iyv.org.tr
Phone : +90 212 511 2290
Fax : +90 212 511 2291
These scripts and photographs are registered under © Copyright 2017, respected writers and photographers from the internet. All Rights Reserved.