Yıldız, Beşiktaş - Istanbul - Turkey
GPS : 41°03'00.3"N 29°00'42.0"E / 41.050083, 29.011667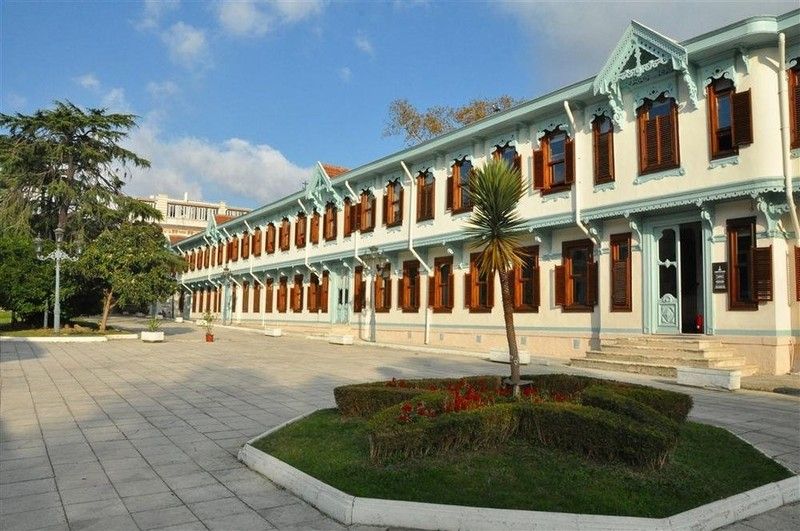 PHOTOGRAPHS ALBUM
Commissioned by Sultan Abdülhamid II in the late 19th century and designed by Italian architect Raimondo Dranco, the Yaveran Pavilion is part of the Yıldız Palace complex and originally accommodated the Palace's high-ranking aides-de-camp.
The two-storey, wooden structure was first thoroughly surveyed in order to register the forms of the original woodwork and wall decorations. The interior was then demolished and rebuilt according to the original plans, while the exterior was left intact, but underwent total restoration.
The straight, oblong plan of the building and its rythmic facade constituted an ideal shell for the subdivision of floor surfaces on both floors; a basement was added to provide additional storage space.
Original details were restored in an attempt to recreate the atmosphere of Yaveran Pavilion, once the garden's eastern wall, placed at the entrance of the Yıldız Palace complex. Two other monuments annexed to this building - the guard-house and the Hamidiye Fountain - were also restored.
IRCICA started its activities in 1980 as the first subsidiary organ of the Organisation of the Islamic Conference (OIC) concerned with culture. The headquarters of IRCICA are located in the three buildings named Seyir Pavilion, Cit Qasr and Yaveran Building in the historical Yildiz Palace in Besiktas, Istanbul. These buildings were allocated to the Centre by the Government of the Republic of Turkey.
LOCATION SATELLITE MAP
These scripts and photographs are registered under © Copyright 2017, respected writers and photographers from the internet. All Rights Reserved.