Saraçhane, Fatih - Istanbul - Turkey
GPS : 41°00'47.3"N 28°57'14.9"E / 41.013139, 28.954139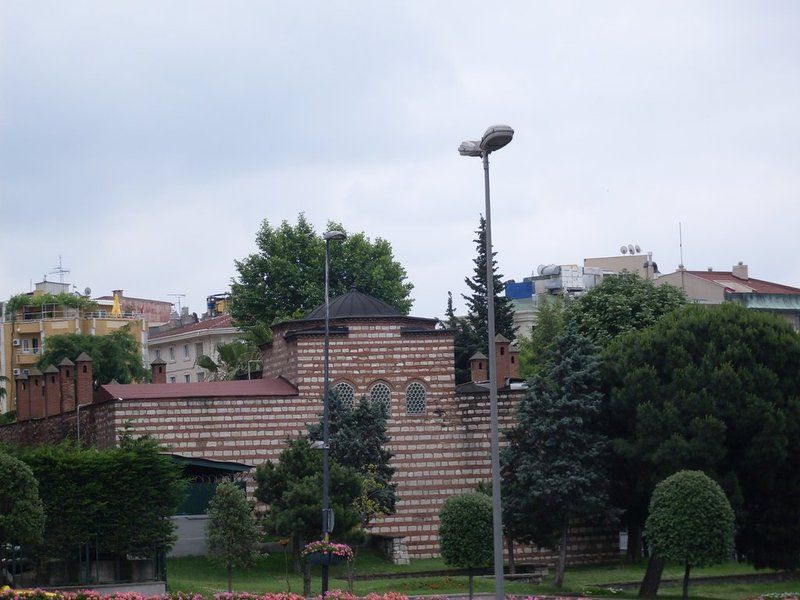 PHOTOGRAPHS ALBUM
Ankaravi Mehmet Efendi Madrasah is located between İstanbul Metropolitan Municipality and Hoşkadem (Sekbanbaşı Mehmet Ağa Masjid, dated 1451 - 1481), was built by Sheikh ul - islam Ankaravi Mehmet Efendi in 1707.
The madrasah, mainly built of red brick, seems to have been constructed symmetrically. The architect that built the madrasah containing 14 cabins, a classroom, and a toilet is unknown.
It is a small and attractively irregular building, chiefly of red brick, with a long, narrow courtyard, at the far end of which is the lecture-hall reached by a flight of steps.
The madrasah, which was used by the Army in 1918. This has recently been restored and is now used as part of the Economics Faculty of the University, is the Turkish World Research Foundation today.
LOCATION SATELLITE MAP
WEB SITE :
Türk Dünyası Araştırmaları Vakfı Merkezi
MORE INFO & CONTACT
E-Mail
:
tdav@turan.org
Phone : +90 212 511 1006
Fax : +90 212 520 5363
These scripts and photographs are registered under © Copyright 2017, respected writers and photographers from the internet. All Rights Reserved.