Taksim, Beyoğlu, İstanbul - Turkey
GPS : 41°02'10.3"N 28°59'02.1"E / 41.036194, 28.983917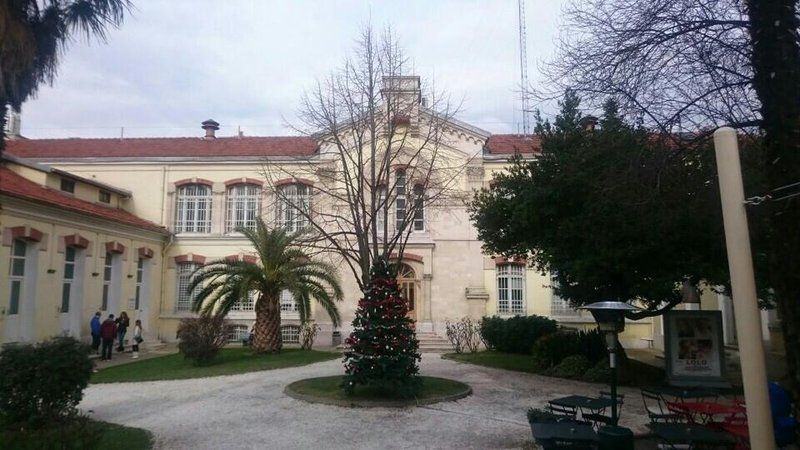 PHOTOGRAPHS ALBUM
The place is said to have been a French property since the 18th century: a shaks was once a hospice for seamen in transit through Constantinople. At the end of the 19th century, this refuge became a vast hospital which, thanks to the quality of its equipment and its building, was a model hospital. The French hospital and the Consulate General were closed after the implementation of the Republic of Turkey. Later on, the Institut Français was set up in the same place.
French Cultural Center (also known as Institut Français) aims to promote French culture by offering French language classes and acting as a resource for modern France. The educational and cultural events and activities of the center include performances (such as dance and theatre), film screenings, and participation at various festivals. The center's library provides over 23,000 books, magazines, CD and DVDs, and newspapers in French.
The Institute Français of Istanbul depends on the French Ministry of Foreign Affairs and is part of a network of about a hundred of Instituts Français around the world. The Institute has many aims in numerous fields; teaching of the French language, educational and academic cooperation, information and documentation about France nowadays thanks to resource centres and media libraries, cooperation and culture and arts of any kind: theatre, dance, sciences, techniques, books and written works, visual arts, films, media etc. This diversity does not imply any dissipation of the efforts of the Institute.
LOCATION SATELLITE MAP
WEB SITE :
Istanbul Fransız Kültür Merkezi
MORE INFO & CONTACT
E-Mail
:
contact.istanbul@ifturquie.org
Phone : +90 212393 8111
These scripts and photographs are registered under © Copyright 2017, respected writers and photographers from the internet. All Rights Reserved.