Laleli, Fatih - İstanbul - Turkey
GPS : 41°00'38.5"N 28°57'23.2"E / 41.010694, 28.956444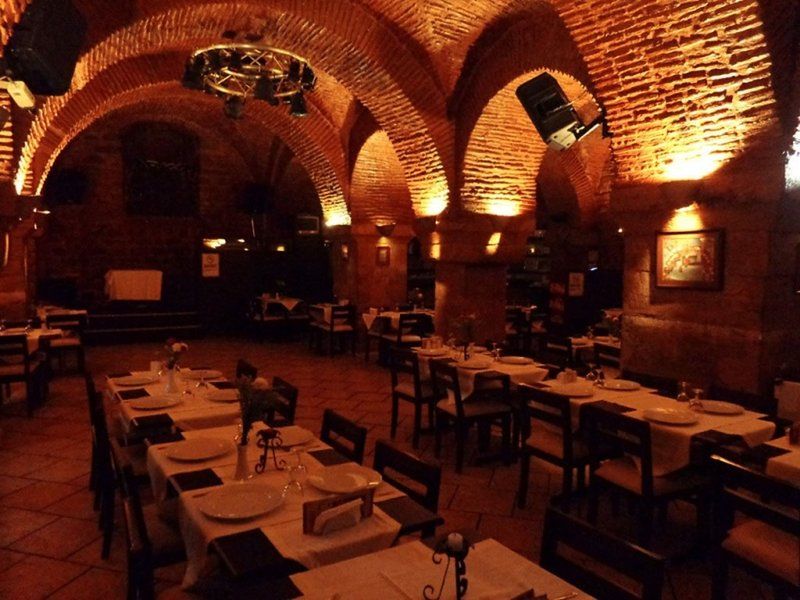 PHOTOGRAPHS ALBUM
Businessmen Kemal Ocak and Mehmet Karagül conducted research on Taşhan and bought it in 1987. They then hired the people that restored Topkapı Palace to carry out restoration work on the historical inn. The first stage of the restoration project, carried out in 1991 under the inspection of the Monuments' Committee, was completed in 1993. The second stage ended in 2000. During the project, the inn's dome and roof were restored to their original state.
Today, the large courtyard, where shops and the Byzantine cistern are located, serves as Arkat restaurant. When arriving in Taşhan from the crowded streets of Laleli, a big courtyard surrounded by colorful flowers welcomes the visitor. Stairs at the end of the courtyard open to the Byzantine cistern. Ocak says they decided to turn the section into a restaurant after restoration was completed. The section, where about 1,000-year-old historic structure is located, is called Arkat, which means a vaulted structure in Greek.
Among the first guests of Arkat restaurant was a former Polish president. Ocak says the historical structure draws mostly foreign attention. In fact, ambassadors and cultural attachés are among frequent visitors to the restaurant. Ocak says that residents of Istanbul are not really aware of the place. "Many historical structures in Turkey were left to their fate. Hoping that Istanbul would regain its historical monuments, I wanted to set this structure as an example. Everyone should preserve Istanbul."
You will be picked up from your hotel and drive to Tashan Arkat Restaurant & Night Club Istanbul where you will fall in love, it's decoration. Tashan Arkat Restaurant is the one of the rare historical structureswhich was able to remain robust up to now in Istanbul and where You will be able to see Ottoman and Byzantine architectures together.
LOCATION SATELLITE MAP
WEB SITE :
Taşhan Arkat Restaurant
MORE INFO & CONTACT
Phone : +90 212 514 4830
Fax : +90 212 514 4840
These scripts and photographs are registered under © Copyright 2017, respected writers and photographers from the internet. All Rights Reserved.