Kadırga, Fatih - İstanbul - Turkey
GPS :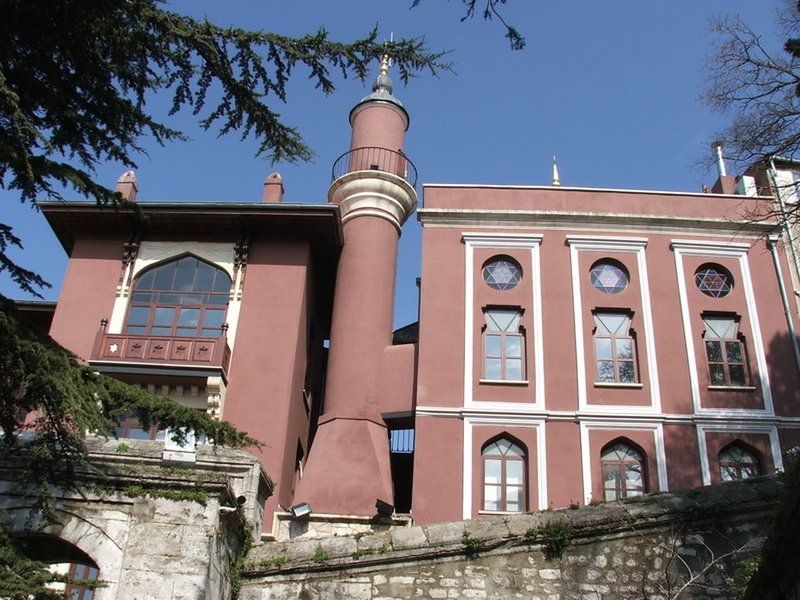 PHOTOGRAPHS ALBUM
The building which is known as "Ozbekler Tekkesi" is located across Sokullu Mehmet Paşa Mosque. It was built in the 17th century as an accommodation place for candidate pilgrims and traveler dervishes who came from Turkistan and who are members of Nakhshibendi denomination. The Muslims from Turkistan who set off for pilgrimage considered going to Istanbul to visit Eyup Sultan and the Ottoman Sultan, who was the caliph of Muslim world, as a duty.
The Buharra Özbekler Tekkesi has the primary function as an accommodation place for candidate pilgrims to Mekka and traveler dervishes from Central Asia. It was a tradition for those pilgrimes from Buharra, that they first goto Istanbul and get a written permition by the Sultan who was also the Kalif and then continue their pilgrimage.
The building is next to the Sokollu Mehmet Paşa Mosque, which in retrun has some peaces of the holy stone in the Kaba from Mekka, which had also an importance for the pilgrims. Hencewe can conclude that the holy stone was embedded in a distinct sacral environment.
The lodge, known as Buhara Ozbekler Tekkesi, was built by Istanbul district treasurer, Ismail Bey in 1692. Although the lodge began to turn into a ruin by the years passing, it was restored with the order of Sultan Abdulhamit II, in 1887.
Style of Architecture
The structure which was built by Defterdar Ismail Bey, attracts attention with its interesting architectural style by mixing classical plan schemas, European based construction techniques and some details which are related to the First National Architecture Trend. Also, Ozbekler Tekke has a completely unique architect style with decoration of facade. One of the most interesting parts of tekke is the minaret, built above the entrance, which is very rarely encountered in the history of Turkish-Islamic Architecture.
Influences on Social Life
Since it has been established, Ozbekler Tekke has played a big role between Ottoman Empire and Turkistan in diplomatic and cultural fields. The maintenance that the dervishes who were trained in Ozbekler Tekke served to Turkish language is a remark.
Period of Republic
During the Republic Period, the lodge served as a place for Turkestani students and for the poor. It also served as the headquarters of associations which were founded by Turkestani people. In 1925, after all lodges were closed, Ozbekler Tekke was not closed due to a special permission. Cultural and social activities were conducted here.
Turkistan Culture Association, which maintained its activities until 1943, was closed after that year. For years, Ozbekler Tekke did not serve as the headquarters of any Turkestani association; it was used only as a shelter for helpless, poor, and elderly Turkestanis. The roof, which was made of wood, burnt down in 1956; and has existed as a ruin to today.
The lodge is restored by the Metropolitan Municipality during 2006-2008. Then it was put into disposal as a design center. Istanbul design centre is a design educating school, which was established in 2008.
LOCATION SATELLITE MAP
These scripts and photographs are registered under © Copyright 2017, respected writers and photographers from the internet. All Rights Reserved.