Kandilli, Üsküdar - İstanbul - Turkey
GPS : 41°04'26.7"N 29°03'34.6"E / 41.074083, 29.059611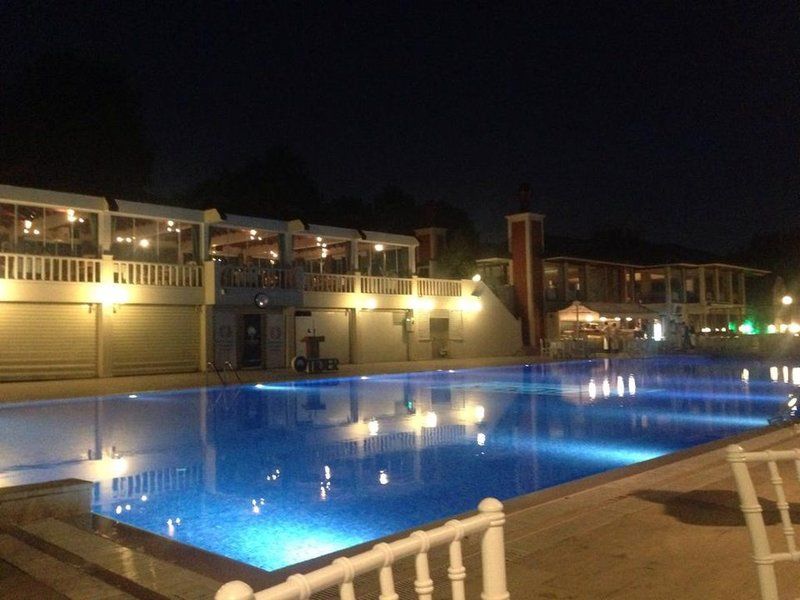 PHOTOGRAPHS ALBUM
Cemile Sultan Korusu, named after the daughter of the Ottoman Sultan Abdülmecid, is an ideal setting for day - and night - time functions with its combination of history and nature and its view over the bosphorus. Princess Cemile had a mansion constructed on the seashore here, as well as a lodge with a pool on the hillside for use in the winter months.
Set over 25 acres of lush parkland overlooking the Bosphorus, Cemile Sultan Korusu (Cemile Sultan Grove) offers some of the best views in Istanbul. Constructed by Princess Cemile as a lodge, the original building collapsed and was later rebuilt. The Grove is located in Istanbul's Kandilli district on the Asian side.
The original lodge collapsed as the result of a series of natural disasters, and was rebuilt. After being abandoned to its fate for many years it was taken over by the Istanbul Chamber of Commerce (ICOC). Thanks to the efforts of the ICOC, one of the supporters of the Istanbul Convention and Visitor's Bureau, the park was declared a conservation area. Dozens of trees which were in danger of dying were rescued, and some 2,000 new trees planted. This attractive 25 acre park is a habitat for the diverse flora of the Bosphorus.
Boasting several restaurants, sports facilities,meeting rooms and beautiful gardens, the Cemile Sultan Grove is a popular function space and areas of it can be hired for special occasions. Dining options include Koru Restaurant, Hünkar Köşk, Sultan Köşk and the Taş Bar.
Cemile Sultan Korusu, offers various options for different types of events. La Vue Restaurant overlooking Bebek Bay on the Bosphorus features French cuisine and seats 250 people. In addition it has a cafe, TV room and meeting room. Sultan Köşk is a kebab restaurant seating 100, and in the same building there is a billiard room, games room and meeting room with a 30-person capacity. The Taş Bar restaurant seating 200 features live music on fridays and Saturdays and brunch on sundays.
Outdoors there are basketball, volleyball and tennis courts, a semi-Olympic size swimming pool and a children's playground. The Kaptan Köşkü Meeting Room, which is part of the restaurant, is a special function area for up to 40 people and hosts seminars and group meetings. Another area that can be used for larger functions is the Waterfall which is called şehzade. This garden with a pool and waterfall can accommodate up to 1500 guests.
LOCATION SATELLITE MAP
WEB SITE :
Cemile Sultan Grove
MORE INFO & CONTACT
E-Mail :
info@cemilesultan.com
Phone : +90 216 308 4943
Fax : +90 216 332 0239
These scripts and photographs are registered under © Copyright 2017, respected writers and photographers from the internet. All Rights Reserved.