Eyüp - Istanbul - Turkey
GPS : 41°02'47.6"N 28°56'05.2"E / 41.046562, 28.934779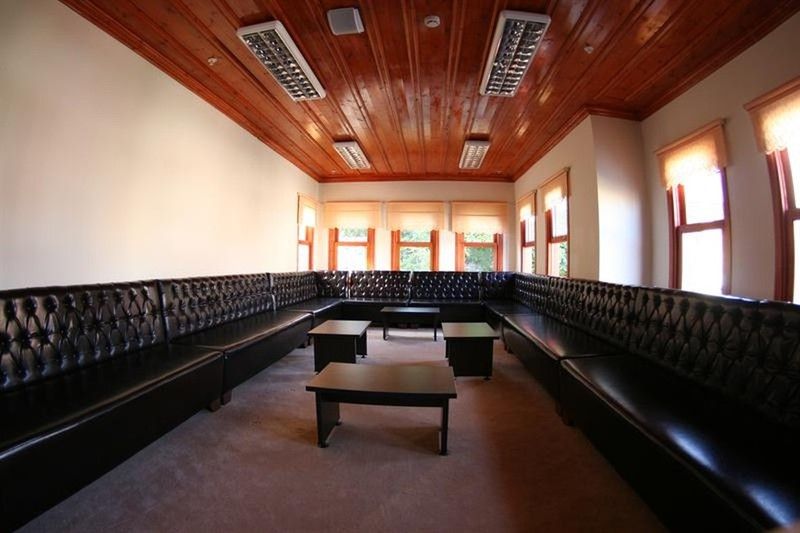 PHOTOGRAPHS ALBUM
In the meantime, another project will work to save thousands of books that sit untouched on dusty shelves in Eyüp. The municipality's library project is aimed at bringing new life to these books, which number around 9,000 but which have long been inaccessible to local residents.
Another municipality effort is underway at the local Cafer Paşa Cultural Center atelier, where female residents of Eyüp have the opportunity to learn how to decorate ceramic tiles for free. The municipality provides all the technical assistance necessary, with an exhibition of work planned for the end of the course.
Another aspect to the project taking place at the Cafer Paşa Cultural Center is that local women use traditional handicraft arts to create children's toys. These traditional toys are made from colorful wood, pottery and plaster. This particular project is the result of a coordinated effort by the Tarih Vakfı (History Foundation) and the municipality, with a view to re-enlivening some of Turkey's cultural heritage.
According to Evliya Çelebi, an Ottoman Turkish traveler who journeyed through the territory of the Ottoman Empire and neighboring lands over a period of forty years, there were 100 shops and 105 craftsmen producing and selling toys in the historical bazaar back in the year 1635.
Toys were entirely crafted by collecting and making use of the remaining material of the factories around the Golden Horn and bought by the visitors in the region. These toys were a notable case in Turkish history, carrying characteristic values parallel to cultural recreation. This culture, with 300 years of tradition, had vanished by the end of the 20th century, surpassed by the plastic toy industry.
However there are efforts to revitalize historical toys and toy making. The project of 'Revitalizing Eyüp Toys' is part of a greater project conducted by the History Foundation with the cooperation of the European Union. It's eventually oriented to Eyüp district with the interference of Eyüp Municipality.
Eyüp Toys workshop continues to work at Cafer Pasha Cultural Center associated with the Municipality. Historical Eyüp Toys Cooperative helps the development of new craftsmen and new toys being produced are offered to children through school visits, toy making and toy painting workshops with children and their parents.
LOCATION SATELLITE MAP
WEB SITE :
Cafer Paşa Kültür Merkezi
MORE INFO & CONTACT
E-Mail :
kultur@eyup.bel.tr
Phone : +90 212 567 5367
Fax : +90 212 612 0020
These scripts and photographs are registered under © Copyright 2017, respected writers and photographers from the internet. All Rights Reserved.