Üsküdar - İstanbul - Turkey
GPS : 41°00'59.1"N 29°03'49.8"E / 41.016427, 29.063839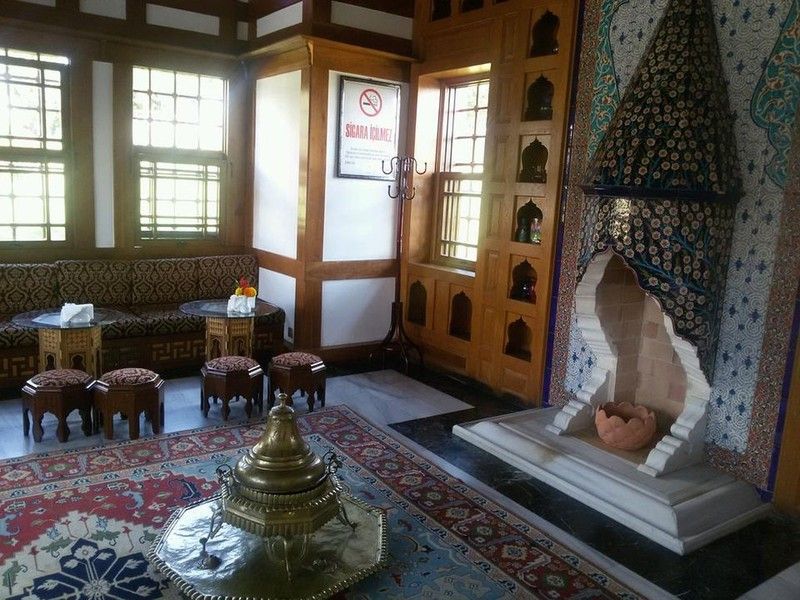 PHOTOGRAPHS ALBUM
Small Çamlıca pavilions consist of 4 pavilions. Sofa, Cihannuma, Su and Topkapı, and have the widest panoramic view covering all landscape from Marmara Sea to Princess Islands and from Bosphorus to Topkapı Palace.
Çamlıca got its name from the pine trees in the area (Çam means Pine in Turkish). First settlers turned the entire region into a pine forest, which survived not only the Roman period but also the Byzantines. In ancient times both Camlica hills were covered with pine trees so thick that no sunlight could shine through them. There were also wildflowers in all colors and poppies.
Ottoman Sultans had a high interest on Çamlıca. Sultan Murat IV ordered to build the first Summer residence here. Sultan Mehmet IV, who was given the nickname "Hunter", built a hunting lodge. The area of the spring water in Büyük Çamlıca was also upgraded during his reign. During the reign of Sultan Selim III, Çamlıca became a recreational place, together with the enjoyments in the Bosphorus and Kağıthane.
During the Ottoman period, Çamlıca Hill and some other hills in Istanbul were also used for training birds of prey, such as hawk, falcon and peregrine. Ivaz Fakih, whose grave is in Çamlıca, was a religious person and a peregrine breeder during that time and the hill was handed to him as Peregrine Grooming Place for the first time, and later to Doğancıbaşı's and Şahincibaşı's, heads of falcon and hawk breeders.
The Sofa, Cihannüma, Topkapı and Su pavilions, all of which demonstrate the elegance and detail of Ottoman architecture, are all located within the Küçük Çamlıca Woods. If you want to give yourself the gift of a brunch, while taking in the incomparable views of the Bosphorus during your trip to Istanbul, the establishments located in these pavilions will surely satisfy you with their diverse breakfast menus.
At these pavilions, you will find a wide variety of food, along with hot and cold drinks. Here you can either taste eating in such a pure place with distinctive manuals or organize your private invitations.
LOCATION SATELLITE MAP
WEB SITE :
Küçük Çamlıca Restaurants
MORE INFO & CONTACT
E-Mail :
dugun@beltur.com.tr
Phone : +90 216 444 6644 / +90 216 428 4696
Fax : +90 216 413 9699
These scripts and photographs are registered under © Copyright 2017, respected writers and photographers from the internet. All Rights Reserved.