Eminönü, Fatih - İstanbul - Turkey
GPS : 41°01'02.4"N 28°57'58.6"E / 41.017319, 28.966288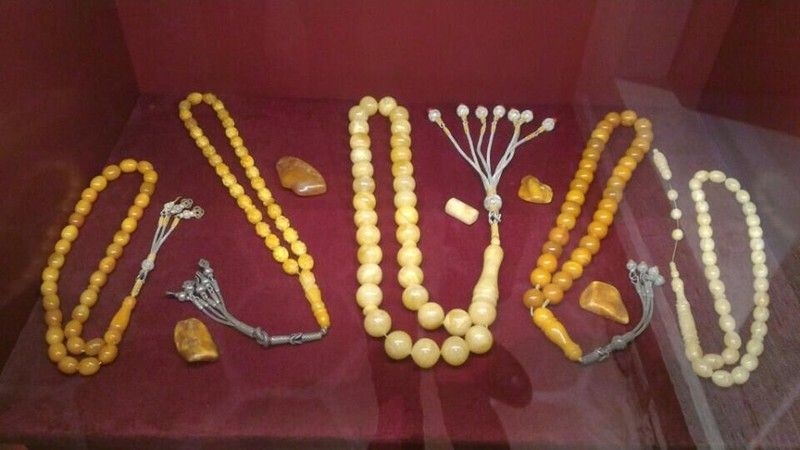 PHOTOGRAPHS ALBUM
The museum would serve an important function in displaying Hilye-i Şerif and prayer beads, our traditional art forms. The museum, established in the newly-restored Siyavuşpaşa Madrasah.
A revered form of calligraphy hailed as "a portrait of words," the hilye - which derives from the Arabic word "hilyah," meaning ornament, countenance or character - is often interpreted as a portrayal of the Prophet.
The negative attitudes in Islam toward figurative art and idolatry led to calligraphy becoming a major form of artistic expression in Islamic cultures. Characterized by paneled structures featuring the main text of the description of the Prophet in a circular central medallion surrounded by various smaller rectangular or circular panels, the Hilye-i Şerif is considered the best example of devotion to God in Islamic art after the Holy Quran.
Distinguished by dazzling color and elegant swirls of sweeping calligraphy, the hilye - which is cited as an instrument for establishing intimacy with the spirit of the Prophet and a symbol of protection, peace and blessing for a house, traveler or person in need - is omnipresent in Turkey.
The world Hilye means "decoration" or "ornamentation" but in constructions such as Hilye-i Şerife (Noble Hilye), Hilye-i Saâdet (Felicitous Hilye) and Hilye-i Nebevîye (Prophetic Hilye), the term acquired another, distinct denotation.
The description of the Prophet was, for many years, writtenin small scale with naskh script for carrying in one's breast pocket as a token of homage; at the hand of the calligraphic genius Hâfız Osman Efendi (1052-1110 AH/1642-1698 CE), this text was re-presented in a new and admirable graphic arrangement.
The earliest examples of this new composition appeared from 1090 AH/1679-1680 CE onward, and they most often contained the account of the Prophet's appearance and character transmitted by the Caliph 'Ali.
Siyavuş Paşa's Madrasah was established back in the 17th century and in today's world it means a high school and a university. In Ottoman times, that was what it was used for. After the Republic, it became a location used for pottery works. It is right behind the Süleymaniye Mosque. There are usually artisans hanging around here. After the 1950s this place was left to rot.
LOCATION SATELLITE MAP
WEB SITE : Hilye-i Serif and Prayer Beads Museum
MORE INFO & CONTACT
Phone
: +90 212 512 1232
Fax : +90 212 512 1241
These scripts and photographs are registered under © Copyright 2017, respected writers and photographers from the internet. All Rights Reserved.