Vezneciler, Fatih - İstanbul Turkey
GPS : 41°00'41.0"N 28°57'40.5"E / 41.011389, 28.961250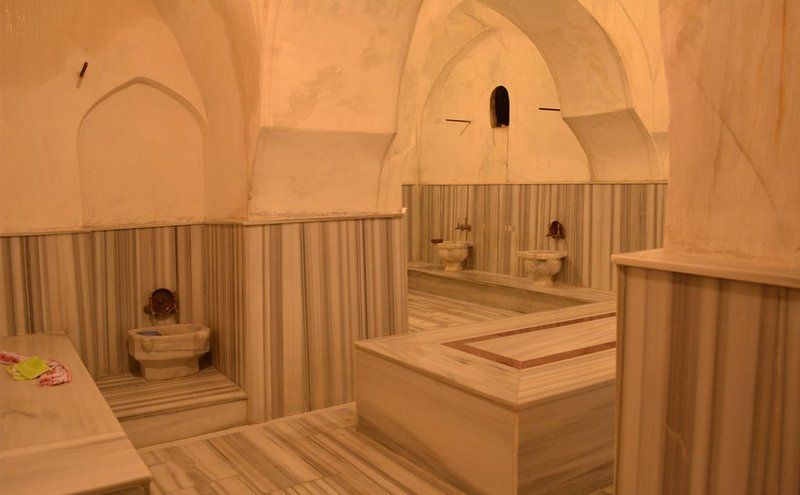 PHOTOGRAPHS ALBUM
Historical Vezneciler Turkish Bath is located in the district of Fatih, on Bozdogan Kemeri Road. Ottoman Ruler Sultan Beyazid II had it built in the year 1481.
Being the first and only Bath built in the second floor, Vezneciler Turkish Bath is unique both in the world and Türkiye. The curative water that heals the illness of jaundice is one another feature of this bath.
This bath which hosted many important statesmen and pashas was renovated in 1950 by rebuilding the section of changing rooms out of reinforced concrete.
Although Evliya Celebi mentioned Vezneciler Bath being a "double bath" (seperate entrances for both sexes), this feature of the bath cannot be seen today. Vezneciler Turkish Bath is still in service today is a private property.
LOCATION SATELLITE MAP
WEB SITE :
Historical Vezneciler Hamamı
MORE INFO & CONTACT
E-mail :
info@veznecilehamami.com
Phone : +90 212 526 7458
These scripts and photographs are registered under © Copyright 2017, respected writers and photographers from the internet. All Rights Reserved.