Kadırga, Fatih - İstanbul Turkey
GPS : 41°00'19.6"N 28°58'04.6"E / 41.005444, 28.967944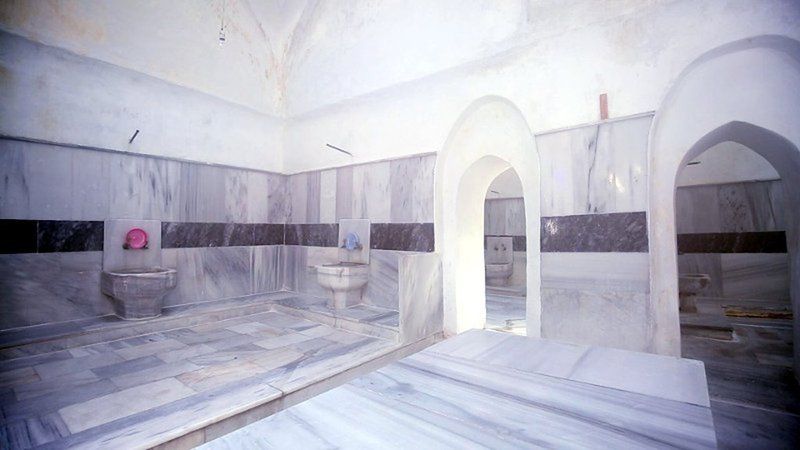 PHOTOGRAPHS ALBUM
The bath gets its name from the neighborhood it is located. Yahya Pasha bin Abdulhay, a vizier of Sultan Bayezid II period, had this bath built. He also served as the Grand Seignior of Anatolia and Rumelia. He was the father of renowned raider commander Bali Bey. He died in 1505 or in 1508.
He also donated for the needs of these works. Kadırga Turkish Bath today serves to both sexes. It is written on its gate and inside the bath that it was build Egyptian Governor Yahya Pasha in 1741. It was repaired twice in 1948 and 1952.
It was build out of rubble stones and bricks. In men's section, a three domed tepidarium is reached after a square designed single domed changing section. Caldarium with three iwans and two private cells is reached from tepidarium. Ladies' section that cannot be entered is supposed to be in the same design.
LOCATION SATELLITE MAP
WEB SITE :
Kadırga Hamamı
MORE INFO & CONTACT
E-Mail :
jagrolet@gmail.com
Phone : +90 212 518 1948
These scripts and photographs are registered under © Copyright 2017, respected writers and photographers from the internet. All Rights Reserved.