Süleymaniye, Fatih - Istanbul - Turkey
GPS : 41°00'57.2"N 28°57'56.4"E / 41.015889, 28.965667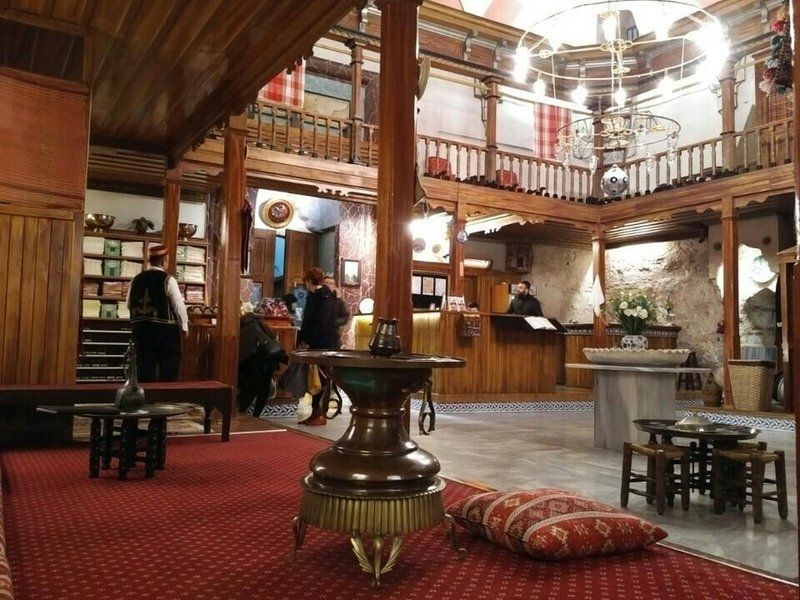 PHOTOGRAPHS ALBUM
Süleymaniye Hamam is a historic Turkish bath in Istanbul, Turkey. The building, situated on a hill facing the Golden Horn, was built in 1550 by the famed Turkish architect Sinan and named for Süleyman the Magnificent. It is part of the Süleymaniye mosque complex. Sülemaniye Hamam is a traditional bathhouse consisting of three sections: cold, lukewarm and hot. The hamam is still operating today and caters mainly to tourists
HAMAM CULTURE
Süleymaniye Turkish Bath consists of three sections. These are as follows in sequence from the entry :
1- Cold section: This is a place where you can change your clothes with your bath towel and also you can drink something, if you wish.
2- Lukewarm section: This section is a place where you can adapt your body to temperature while passing to the hot section in a balanced manner and also you can drink something, if you wish.
3- Hot section: The temperature of this section is approximately 40° - 60° C (72° - 108° F) . If you have any problem with your health, please do not venture yourself. Please inform us about your health conditions. This section is the place where the guests sweep and relax and also where rubbing the body with bath glove, massage and bath takes place.
Since the bath culture may vary from country to country, please change your clothes with bath-towel provided by us in clothes changing cabinets shown by personnel on duty. Please lock the door of your cabinet and the key with you during bath for safety purpose. Our Turkish bath will not be responsible for the losses from unlocked cabinets.
Personnel on duty provides you with clog for usung on wet grounds after you locked the door of the cabinet and took the key with you. Our guests who have never experienced clog before should be careful. Personnel on duty shows you toilets, lukewarm section after you locked the door of the cabinet and put the clog on and bring you to the hot section of the Turkish Bath.
Our guests sweep and relax in hot section (on central massage platform) for a period varying from 30 minutes to 55 minutes according to their health condition. After your relaxing, the Hamam attendant (masseur) will come and rub your body with bath-glove first and than make massage with soap and bath you in a separate place (halvet section).
After rubbing, massage and bath is completed, you can change your wet bath towel with the dry one in changing room or you may obtain assistance from the personnel on duty. After that, your bath process in Turkish Bath is completed. If you wish, you may continue to relax in lukewarm or cold section again.
LOCATION SATELLITE MAP
WEB SITE :
Süleymaniye Hamamı
MORE INFO & CONTACT
E-Mail :
info@suleymaniyehamami.com.tr
Phone : +90 212 519 5569 / +90 212 520 3410
Fax : +90 212 519 5570
These scripts and photographs are registered under © Copyright 2017, respected writers and photographers from the internet. All Rights Reserved.