Gedikpaşa, Fatih - Istanbul - Turkey
GPS : 41°00'26.0"N 28°58'02.0"E / 41.007222, 28.967222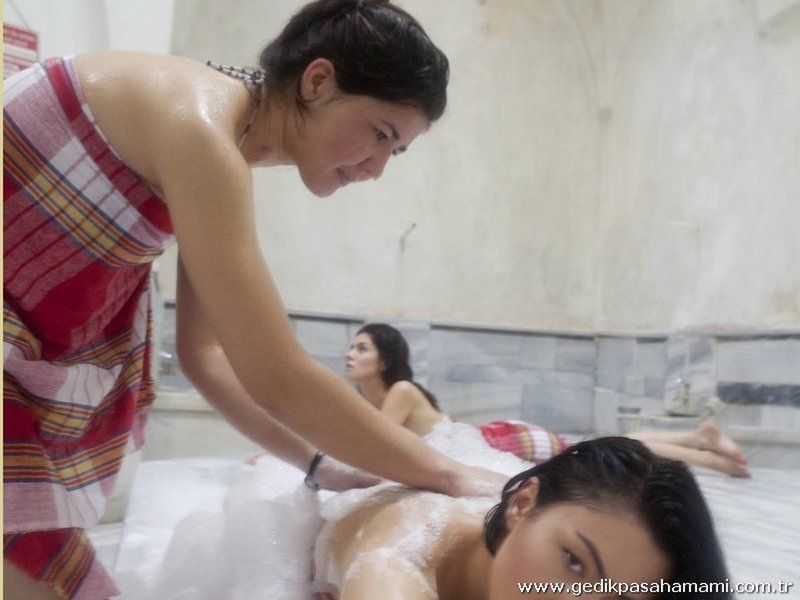 PHOTOGRAPHS ALBUM
Gedik Ahmetpaşa Hamamı most famous of Ottoman Empire built "Gedikpaşa Turkish Bath" in 1475. This Turkish Bath is a double bath which consists of men's and women's parts. Gedikpaşa Turkish Bath is one of the most important Ottoman architectural historical buildings in Istanbul. It s in the centre and 250 m away from Grand Bazaar.
Gedik Paşa Turkish Bath is open everyday from 06:00 ta 24:00 hours for male and female customers at the same time, in different sections. After paying the price ta the cashier section at the entrance, customers go to the changing cabins at the square section. After taking off clothes and locking the content in the cabin customers their peştemal (a kind of long towel used in Turkish Bath) and go to hot (Washing Section) of the Turkish Bath.
There is centre Stone (Göbek Taşı marbel platform) in the middle of this section and basins of the bath for washing surrounding the centre Stone and sauna at the opposite side of the centre Stone (Göbek Taşı) for a pealthy sweating.
Ceiling of the bath is covered with several small and big domes which were made in Horosan. Turkish Bath has a unique pool for people who want to take a dip. After sweating in the sauna, our masseur comes and gives you a message with you a message with coarsa bath glove for washing the body, on the centre Stone of the bath.
After the message, you can wash yourself and take the advantage o a dip pool. After cleaning, one of the employee comes and dries your body with towels. After that, you can have good time by drinking tea or other drinks.
LOCATION SATELLITE MAP
WEB SITE :
Gedikpaşa Hamamı
MORE INFO & CONTACT
Phone : +90 212 517 8956 / +90 212 518 6033
These scripts and photographs are registered under © Copyright 2017, respected writers and photographers from the internet. All Rights Reserved.