Doğancılar, Üsküdar - İstanbul - Turkey
GPS : 41°01'28.1"N 29°00'43.8"E / 41.024472, 29.012167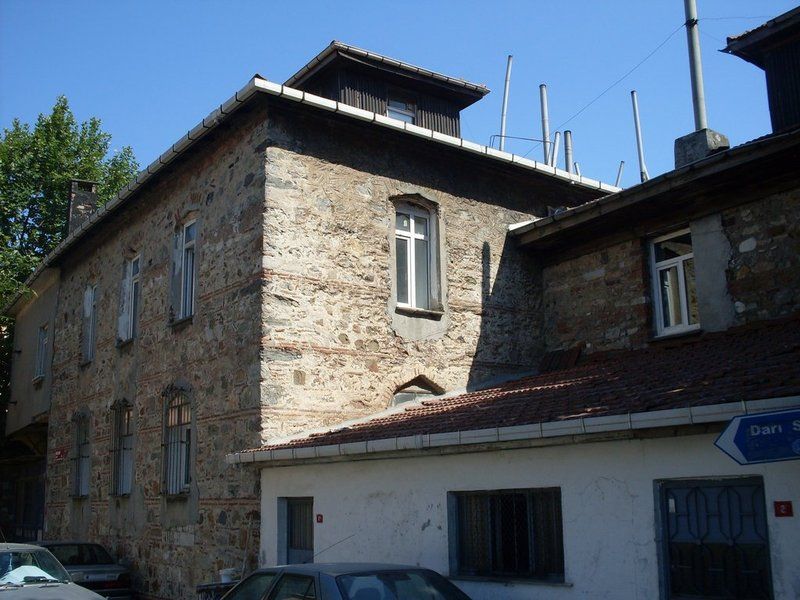 PHOTOGRAPHS ALBUM
The Old Hamam was built towards the end of the 15th century for the purpose of generating revenue in order to support the Rum Mehmet Paşa Mosque in Üsküdar. The men's section is located on Doğancılar Street and the women's section is located next to the Hüsrev Ağa Mosque.
It has also been known as the Historical Şifa Hamamı (Historical Cure Bath) and is a remarkable structure whose original shape has been protected through the ages.
One enters into the men's section of the historical bath through a hall covered with marble pavement. The hall leads to the Camekan, a court made of wood surrounded by small individual changing rooms.
In addition to the changing rooms located on the left side, there are changing rooms upstairs. In the entry of the Halvet, a very hot bathing cubicle within the bathing complex, there are two water vessels made of marbel.
On the oppside side of the halvet are seven shower baths, three of which are open and are internally covered by a half-domed vault, and four of which are covered with a full-domed vault. Furthermore, the bath is covered by a large dome as well as a modest navel stone (göbek taşı) which draws the attention of visitors under the dome of the Old Hamam.
We have learned from an advertisement published in a newspaper in September 12, 1860 that the Historical bath was transfered to a single owner, and from another source, it we learn that it was also renovated.
This bath is not in contradiction with Ottoman Architectural style. In particular, it has been serving for visitors, the great majority of whom are Turkish citizens.
LOCATION SATELLITE MAP
These scripts and photographs are registered under © Copyright 2017, respected writers and photographers from the internet. All Rights Reserved.