Tarabya, Sarıyer - İstanbul - Turkey
GPS : 41°07'34.2"N 29°03'09.5"E / 41.126165, 29.052629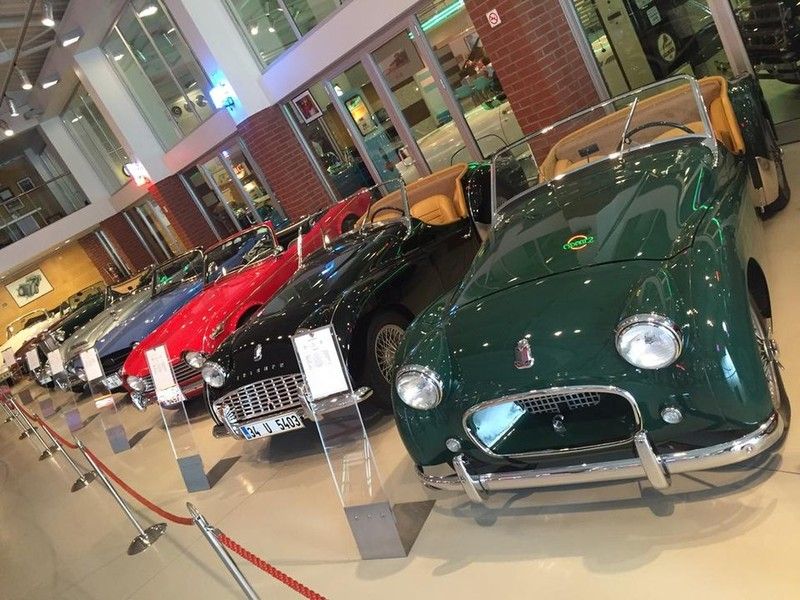 PHOTOGRAPHS ALBUM
After enjoying a weekend breakfast, you may want an indoor space where you can have some fun. For classic car buffs, the Ural Ataman Classic Car Museum in the coastal neighborhood of Tarabya in Istanbul is a good choice.
The museum, which features a 2,000-square-meter exhibition area features more than 60 vehicles including motorcycles and trucks dating back mostly to the 1950s and 1960s. Opened in 2012, the museum has a lively atmosphere full of nostalgia. Aside from classic cars, visitors can see hundreds of various industrial and automotive paraphernalia, such as fuel pumps, jukeboxes and wheel covers.
Situated within a glass building, the museum is lit by neon panels that set the mood of the era. The cars on display are divided into different sections. In the first section, American cars are on display accompanied by a restaurant designed to be reminiscent of the 1950s. The upper floor houses European Cars, while other spaces in the museum host a library on automobiles, a piano and a miniature race track as well as other collectables.
Ural Ataman, the museum's founder, was influenced by the beauty of classic cars in his childhood. He used to travel in his father's 1946 Ford, which also had a big place in his childhood days. The museum is only open on Saturdays.
LOCATION SATELLITE MAP
WEB SITE :
Ural Ataman Classic Car Museum
MORE INFO & CONTACT
E-Mail :
info@atamanmuseum.com
Phone : +90 212 299 4539
Fax : +90 212 299 4548
These scripts and photographs are registered under © Copyright 2017, respected writers and photographers from the internet. All Rights Reserved.