Gülhane Park, Fatih - Istanbul - Turkey
GPS : 41°00'50.0"N 28°58'46.7"E / 41.013889, 28.979639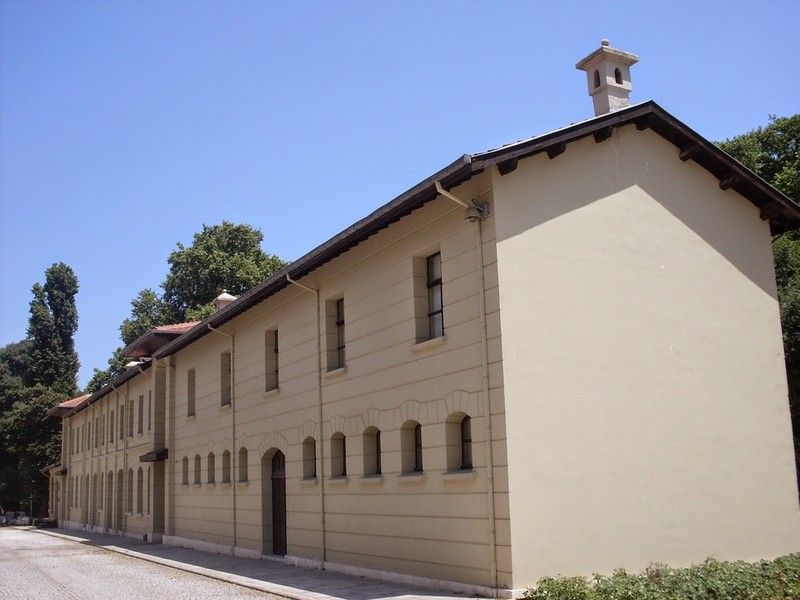 PHOTOGRAPHS ALBUM
Tanzimat Museum is placed in the Gülhane Park managed to stay green in the areas of Istanbul. Tanzimat Museum contains the artifacts of Tanzimat period which corresponds to the time of collapse of the Ottoman Empire. This museum is dedicated to the display of documents and objects dating from the Tanzimat period of reform and Westernization between the years 1839-1876.
Tanzimat Museum firstly was established in a place called as "Linden Pavilion" in 1952. After a while, Linden Pavilion was taken back to the institution "National Palaces", so Tanzimat Museum was closed. Then in 1969, the museum met with visitors again in a building of Beşiktaş District which called as "Tent Pavilion" within the boundaries of Star Park. In 1970, the museum was transferred to a building in Gülhane Park which was built for "Tanzimat Museum". The museum has served since 1983.
The museum displays 19th century documents and objects belonging to the Ottoman Tanzimat period and the 1839 Tanzimat Firman document which is one of the most significant in paving the way to the westernisation of the Ottoman Empire.
Also on display are signed photographs with engravings and paintings and personal objects belonging to Mustafa Reşid Paşa, Sadık Muhtar Bey and Ziya Paşa all of whom were leading statesmen during this reform movement.
Tanzimat Museum is also home to belongings of many statesmen such as uniforms, apparel from glassware and personal items. All works related to Tanzimat Period are acclaimed by local and foreign tourists who visit the museum. Also newspapers and magazines, belong to time of reading the Tanzimat Edict, are exhibited in the museum. In addition, lots of works are exhibited such as the first Ottoman Population Paper published in 1856, the diary of Namık Kemal.
LOCATION SATELLITE MAP
WEB SITE :
İstanbul Metropolitan Municipality
MORE INFO & CONTACT
Tel
: +90 212 512 6384
E-Mail :
kutuphanemuzeler@ibb.gov.tr
These scripts and photographs are registered under © Copyright 2017, respected writers and photographers from the internet. All Rights Reserved.