Çengelköy, Üsküdar - İstanbul - Turkey
GPS :41°02'26.5"N 29°04'41.7"E / 41.040700, 29.078262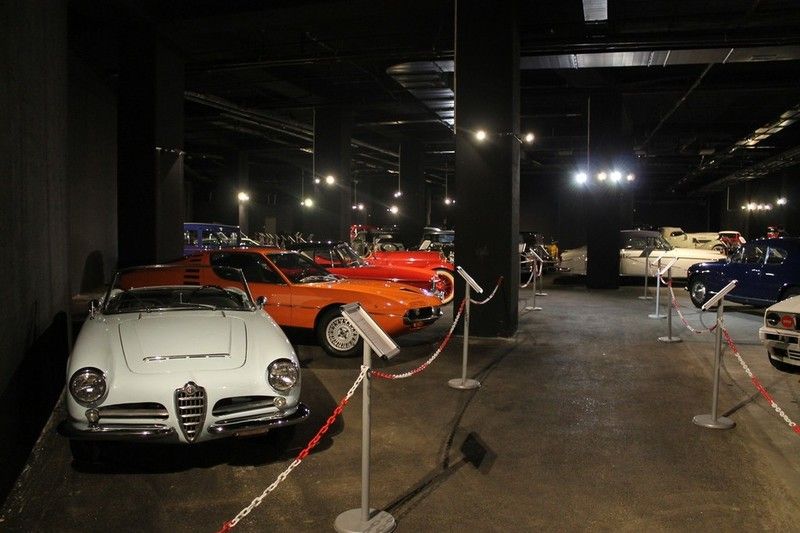 PHOTOGRAPHS ALBUM
Located in the neighborhood of Çengelköy, this museum offers a pleasant alternative for visitors who also happen to be enthusiasts of classic cars. The Sabri Artam Classic Automobile Museum, which houses one of the largest collections of antique automobiles in Turkey, is located near the top of Çengelköy, on the road that leads to the district of Ümraniye. The museum opened in 1998. It now preserves a collection of automobiles for future generations.
Each car comes with a unique history of its own. This museum is a perfect place for those who want to develop their understanding of the history and culture of automobiles. The museum itself has helped the further development of automobiles through its extensive collection, which it shares with its visitors. This collection gathers together a variety of different automobile motor and body designs, sporting vehicles, exploration vehicles and even automobiles designed as works of art- all under a single roof.
The Sabri Artam Automobile Museum was the first museum in Turkey to be recognized by FIVA (The International Federation of Historical Vehicles). Among its collection are a few completely preserved 'first' automobiles, whose value has increased as their number in the world has decreased. These unique vehicles reflect their countries of origin, exhibit the era's technical specialization of their production, and even bear the historical traces of the events in which they participated. Now, they are all on display under a single roof in this museum.
The museum's collection consists of automobiles gathered from all around the world over the course of nearly twenty years. These cars have been put on display after undergoing necessary repairs and renovations. Over a hundred automobiles are on display in the five floors of the museum. The ground floor features automobiles produced during the 1960s and later; the second floor houses cars from the 1950s; the third floor contains antique automobiles; and, the top floor includes a collection of model cars.
If you want to take a breather and grab a bite to eat during your journey through automotive history, the cafeteria is located on the third floor. The S.A.V. Automobile Museum, which exhibits the largest and most precious collection of automotive vehicles in all of Turkey, is open Fridays, Saturdays and Sundays.
LOCATION SATELLITE MAP
WEB SITE :
Sabri Artam Classic Car Museum
MORE INFO & CONTACT
E-Mail :
ar.collection@gmail.com
Phone : +90 216 329 5030
Fax : +90 216 329 5033
These scripts and photographs are registered under © Copyright 2017, respected writers and photographers from the internet. All Rights Reserved.