Bakırköy - Istanbul - Turkey
GPS : 40°59'38.2"N 28°52'45.8"E / 40.993951, 28.879385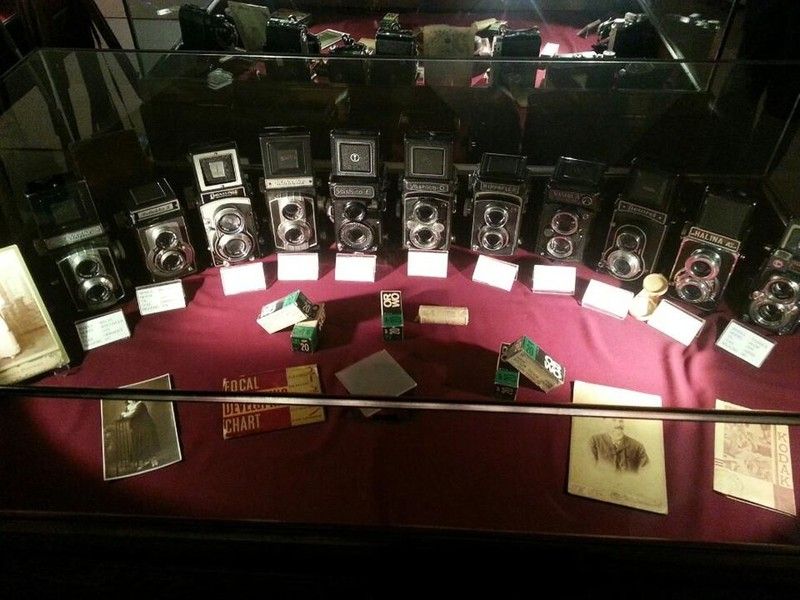 PHOTOGRAPHS ALBUM
The museum was founded by Hilmi Nakipoğlu, a businessman with a passion to photography from his highschool days in the 1960's. Mr. Hilmi started collectng old, vintage cameras and old photographs in the 1970's. In 1997 he opened the museum inside the school building he had founded in Bakırköy. The Nefus Nakipoğlu Zihinsel Engelliler Okulu - Nefus Nakipoğlu School for Children with Intelectual Disability.
Businessman Hilmi Nakipoğlu's camera collection has been turned into the only museum of its kind in Turkey. The museum, on the top floor of the Nefus Nakipoglu Mentally Handicapped School in Bakırköy, includes more than 1000 cameras as old as 1896, from different manufacturers and characteristics.
Nakipoğlu said that he first took up photography as a hobby when he was a little boy, developing photos in his mother's trousseau chest. He set up a darkroom at school in his secondary and high school years, sharpening his skills with the school's cameras and equipment.
He later began developing coloured photographs in a darkroom at home. Nakipoğlu, who has been purchasing new and used cameras since his childhood, pointed out that in many European countries, there is no equal to this museum.
According to famous Turkish photographer Ara Guler, "This museum is unique." Nakipoglu stated that all of the cameras in the museum were operational and that while visiting the museum, students had the chance to learn about photography and film development. Students can even watch while black-white photographs are being bathed.
According to Nakipoglu, all the museum's cameras were bought in Turkey - in Beyazit Çınaraltı, Sahaflar, Sirkeci and especially in the antique shops of Kadıköy. He stated that the cameras were expensive, but that they were even more valuable in spiritual terms.
Nakipoğlu was a self-taught photographer as well as a camera collector who had a keen eye for rare and old cameras. He collected cameras of all shapes and sizes for over 30 years. The museum also displays a collection of photos and camera accessories. These cameras include portable and non-portable studio cameras, spy cameras, mini cameras, cameras that use Leica films, Polaroid cameras and many more.
LOCATION SATELLITE MAP
WEB SITE :
Hilmi Nakipoğlu Camera Museum
MORE INFO & CONTACT
E-Mail :
info@cameramuseum.com.tr
Phone : +90 212 543 0920
Fax : +90 212 570 0861
These scripts and photographs are registered under © Copyright 2017, respected writers and photographers from the internet. All Rights Reserved.