Moda, Kadıköy - İstanbul - Turkey
GPS : 40°58'44.4"N 29°01'30.4"E / 40.979000, 29.025111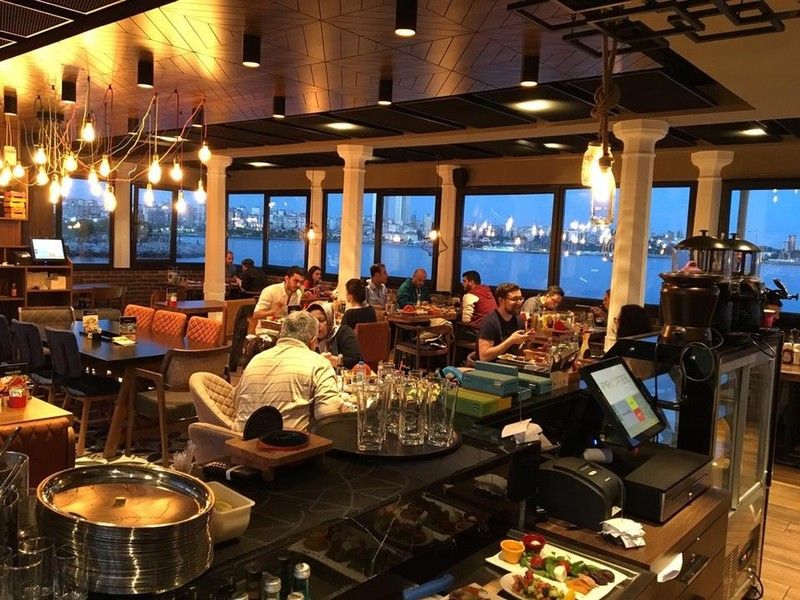 PHOTOGRAPHS ALBUM
Just down the road the old Moda ferry terminal built in 1917 by the architect Vedat Tek. Thia pier has become one of the symbols of the Moda district. A cute little building approached via a causeway like a British pier, it was badly damaged by a storm in 1937 and later demolished.
In 2000, the Maritime Administration and the Turkish Maritime Trade Chamber undertook an extensive renovation of the structure, which is currently operated by Beltur Inc., a subsidiary of the İstanbul Metropolitan Municipality. Today it serves as the Tarihi Moda İskelesi cafe-restaurant with magnificent views but no alcohol.
Definitely, the most noteworthy breakfast experience to be had is at the Tarihi Moda İskelesi Restaurant, situated on Moda's historical pier. Enjoy their weekend breakfast buffet as you dine surrounded on all sides by water. For a more upscale experience, Moda Teras has a commanding view of the Marmara Sea and offers a Sunday brunch, in addition to a fullmenu of contemporary fare.
LOCATION SATELLITE MAP
WEB SITE :
Beltur İskele Restaurant
MORE INFO & CONTACT
E-Mail
:
info@beltur.com.tr
Phone : +90 216 449 9262
Fax : +90 216 413 9474
These scripts and photographs are registered under © Copyright 2017, respected writers and photographers from the internet. All Rights Reserved.