Burunbahçe, Beykoz - İstanbul - Turkey
GPS : 41°06'47.4"N 29°05'10.5"E / 41.113159, 29.086252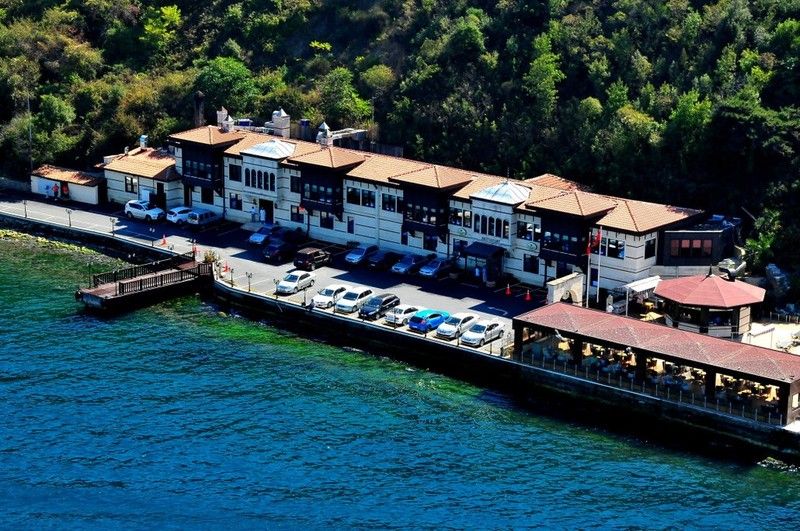 PHOTOGRAPHS ALBUM
Opened in 1999 on the shore of Çubuklu where the Bosphorus strait meets the Black Sea, the Beykoz Social Facility welcomes its guests with a view of Bosphorus on one side and the shade of green trees on the other.
Offering a unique restaurant decorated with Ottoman ornaments, the Beykoz Social Facility becomes an unforgettable part of your memories.
The Beykoz Coast Social Facility, where you can enjoy delicious dishes along with a view of the Bosphorus, is a unique place with an outdoor space of 1,050 m2 and restaurant area of 1,300 m2.
With a capacity to accommodate 640 people at the same time, the pearl of the Bosphorus, the Beykoz Coast Social Facility, welcomes you with its approach to high quality service and friendly staff at any time you wish to get away from a stressful day or spend time as a family.
LOCATION SATELLITE MAP
WEB SITE :
Beykoz Coast Social Facility
MORE INFO & CONTACT
Phone : +90 444 1 034
These scripts and photographs are registered under © Copyright 2017, respected writers and photographers from the internet. All Rights Reserved.