Fenerbahçe, Kadıköy - İstanbul - Turkey
GPS : 40°58'36.7"N 29°02'29.3"E / 40.976850, 29.041480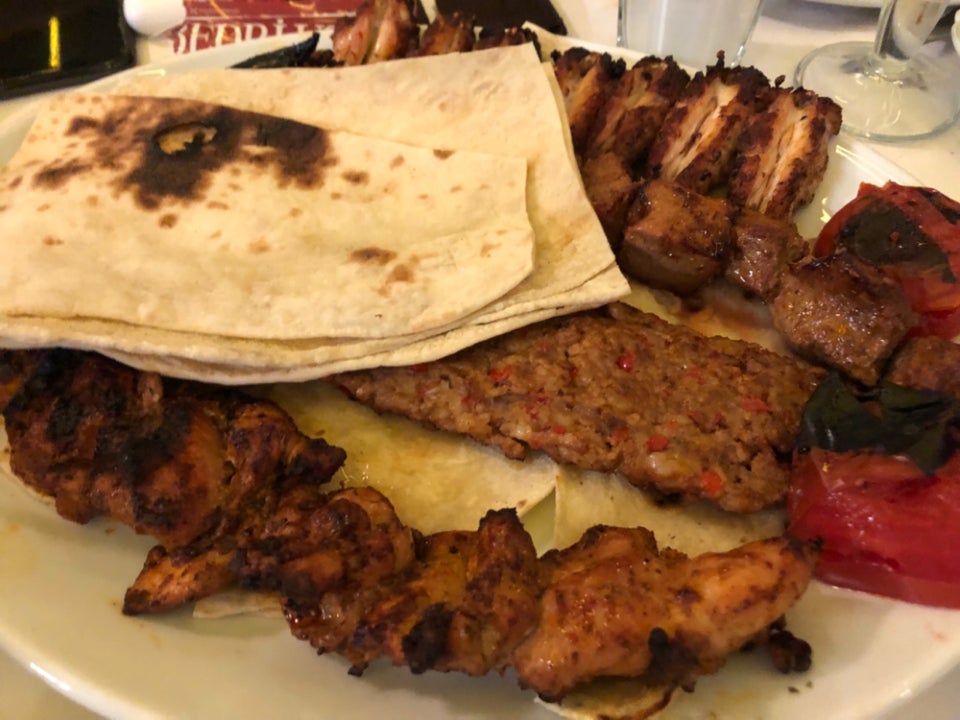 PHOTOGRAPHS ALBUM
A number of them were two brothers. My father sends him to the side of a 7-year-old Adana or relatives abroad to be very poor. In the morning at 04:00 Adana Kebab started working in Istanbul Karasoku in-house in the neighborhood of Tink.
Although the seven-year-old boy, quite heavy with dishwasher, glass washer was making the onion, garlic peeling jobs. Even daily 200 kg of onions, 200 kg of garlic was so easy for him to rob. But the boy was very overwhelmed Although the business was obvious determination to succeed request of those days.
MENU
Starters & Salads
KEBBE (COOKER)
RAW MEATBALLS
EGGPLANT ABSORPTION
DRY EGGPLANT STUFFED
EGGPLANT SAUCE
EGGPLANT SALAD
STEW
PONCHO
BEDRİ USTA SALAD
GAVER MOUNTAIN SALAD
SHEPHERDS SALAD
PASTE SALADS
SESAME SALAD
SEASONAL SALADS
Meat
DAMAK TO YOUR HEART
ADANA MINCEMEAT IN ACILIM
ADANA MINCEMEAT IN RED PEPPER? UNTHINKABLE
SKEWERS
LAMB SKEWERS
GRAS ŞİŞ
OIL LAND
RIB
LAMB CHOPS
LAMB BEEF
CHICKEN SKEWERS
CHICKEN WINGS
GRILLED CHICKEN
ALI NAZİK
eat. Chicken, minced
MIXED KEBAB
MIXED MEAT DISHES
BEDRİ USTA ŞİŞ
KEBAB WITH EGG-PLANT
DIET ADANA
Varieties In The Oven
STONE OVEN / OVEN FRIED IN
FRIED MEAT
PAN ARAB
CHOPS FRIED
WING FRIED
MEAT ROASTING
ROASTED CHICKEN
ANTEP LAHMACUN
CHEESE PITA
KIY SHOULD PITA
KUŞBAŞILI PITA
MIXED PITA
ADANA STYLE CHEESE PIE IN One serving has 5 pieces
ADANA PROCEDURE LAHMACUN One serving has 5 pieces
FRIED CHICKEN
LOCATION SATELLITE MAP
WEB SITE :
Bedri Usta Restaurant
MORE INFO & CONTACT
E-Mail :
info@bedriusta.com
Phone : +90 216 358 2040 / +90 216 358 2041
These scripts and photographs are registered under © Copyright 2019, respected writers and photographers from the internet. All Rights Reserved.