Esenyurt - İstanbul - Turkey
GPS : 41°00'51.6"N 28°41'32.1"E / 41.014319, 28.692242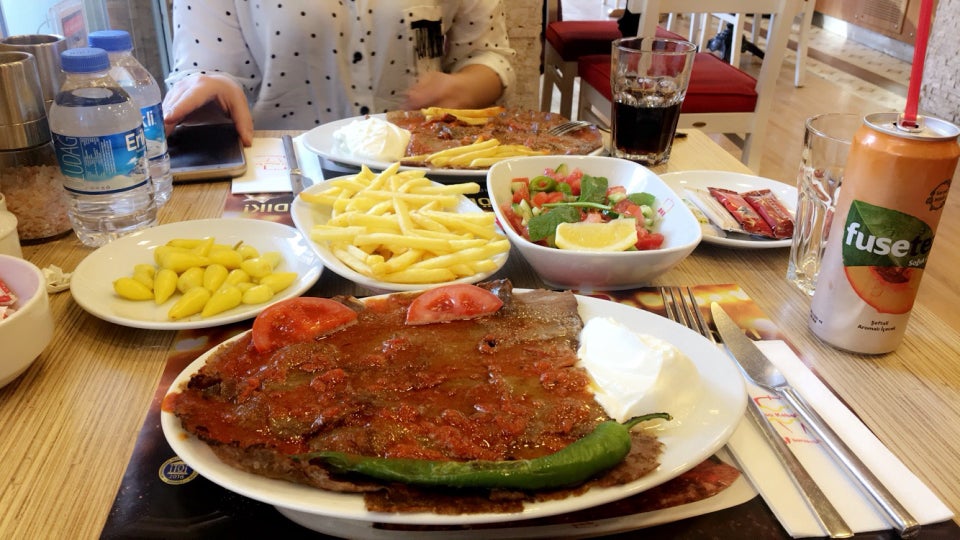 PHOTOGRAPHS ALBUM
Following the long preliminary preparation and searches, Bursa Kebab House within the frame of modern and innovative manner of rule to serve consumers the most real version of globally known Bursa Kebab. The idea of bringing Real Bursa Kebab and consumer together was not only a coherent approach, branding of this delicious taste with modern and people oriented strategies was attractive as well.
Hence, after heavy demand from entrepreneurs, legend brand reached investors with the modal of "guaranteed franchising". Moreover, restructuring project of the brand in 2010 ensured the actualizing of expected rise and settling a national frame. In only 1 year, today BKE succeeded to become the most favorite doner restaurant of Turkey with 300% growth rate that can be counted as a record. Now, target is big because real quality, investor friendly approach, and comfort of working with a brand must be on every corner of our country.
Bursa Kebap Evi, with its brilliant taste and high quality, became the first and only İskender brand that receive the Superior Taste Award given by International Taste and Quality Institute (ITQI). All products in Bursa Kebab House which have International Halal Certificate are prepared Islamic rules suitably.
MENU
Starters
PAÇANGA
KIDS MENU
EZOGELİN SOUP
DREAM SALAD
ROASTED EGGPLANT
FRENCH FRIES
RICE
Legends
URSA KEBAB
THE GREAT BURSA
WRAP DONER
PORTION DONER
TOMBIK DONER
DONER OVER RICE
Alternatives
CHICKEN CUTLET WITH AUBERGINE PUREE
İNEGÖL MEAT BALL
PITA MEAT BALL
PITA CHICKEN
Sweet Habits
BURSA CREAM
KEMALPAŞA DESSERT WITH CHEESE
FLAKY PASTRY
KUNAFEH
ULUDAĞ DESSERT
LOCATION SATELLITE MAP
WEB SITE :
Bursa Kebap Evi Restaurant
MORE INFO & CONTACT
E-Mail :
info@bursakebapevi.com
Phone : +90 212 690 5252
Mobile : +90 552 520 1616
Fax : +90 212 690 0203
Free Call : 444 6 304
These scripts and photographs are registered under © Copyright 2019, respected writers and photographers from the internet. All Rights Reserved.