Kumkapı, Fatih - İstanbul - Turkey
GPS : 41°00'11.3"N 28°58'47.0"E / 41.003139, 28.979722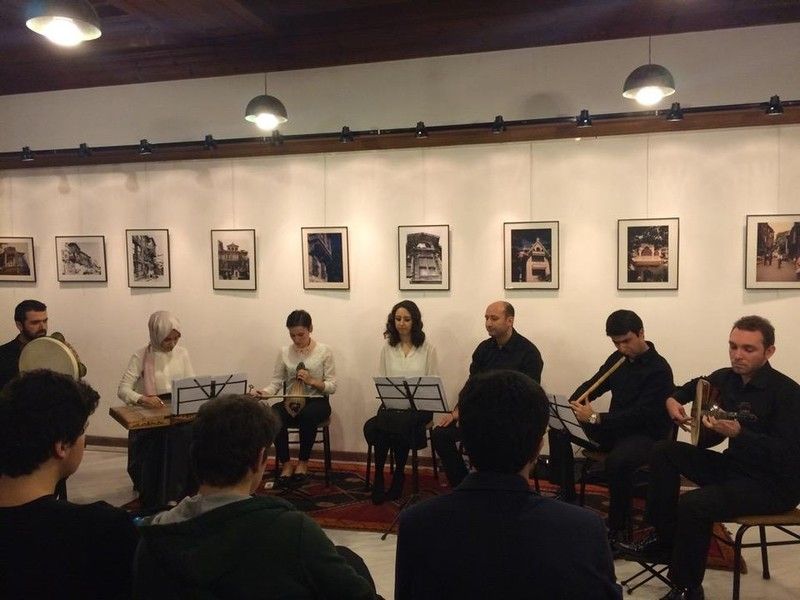 PHOTOGRAPHS ALBUM
Hammamizade İsmail Dede Efendi (1778-1846) was born in Istanbul, lived in Eyüp and studied the "ney", a type of flute. He wrote hundreds of songs and composed music for the Mevlevi dervishes and is considered one of Turkey's best composers of classical music. Sultan Selim III was very fond of his work and had Dede perform for him on many occasions. Whilst on a pilgrimage to Saudi Arabia in 1846 he unfortunately caught Cholera and died and was buried at Mecca.
Some of his songs still remain popular today. Dede Efendi ​​is one of the biggest names in classical Turkish music. Influence of his works today as fresh as the first day. Inspired by the climate of the Mevlevi nice to hear his compositions, is not that difficult at all. Dede Efendi, one of the greatest representatives of Turkish classical music, in 1846 passed away.
Hammamizade İsmail Dede Efendi was a composer of Turkish classical music. He was born on 9 January 1778, in İstanbul, Şehzadebaşı. He started studying music with Mehmed Emin Efendi, at the age of eight. He attended rituals at Yenikapı Mevlevihanesi, a place of Mevlevi gathering. He studied with Ali Nutki Dede and learned to play ney, in Yenikapı Mevlevihanesi. He became "Dede" in 1799.
Dede Efendi gave lessons in Turkish music to Hamparsum Limonciyan who developed the Hamparsum notation, the dominant notation for Turkish music. One of the greatest Turkish composers, he has created masterpieces in all forms and modes of Turkish music. He has also developed the composite musical modes of "sultanî yegâh", "nev-eser", "saba-buselik", "hicaz-buselik" and "araban kürdî". His greatest works are the seven Mevlevi pieces for Samah. More than two hundred of his compositions are available today.
Dede Efendi Museum is in a lovely old wooden mansion that was once Dede's home and after he died, for a time it was used as a local police station, after which it fell into total disrepair. It became a small museum for musical instruments after being fully restored in the 1980s. When visiting here you are given a glimpse of what the neighbouring houses once looked like that have now, unfortunately, been left to rot away.
There are occasional concert's held at the museum and located next to it is an ornate fountain dating from 1734 and was commissioned by the mother of the Grand Vizier Hekimoğlu Ali Paşa. His house and music salon in the Istanbul neighborhood of Kumkapı has been preserved and is now a museum.
LOCATION SATELLITE MAP
WEB SITE :
Türkiye Tarihi Evleri Koruma Derneği
MORE INFO & CONTACT
E-Mail :
info@turk-ev.org.tr
Phone : +90 212 516 4314
Fax : +90 212 516 4314
These scripts and photographs are registered under © Copyright 2017, respected writers and photographers from the internet. All Rights Reserved.