Çemberlitaş, Fatih - Istanbul - Turkey
GPS : 41°00'29.6"N 28°58'27.3"E / 41.008222, 28.974250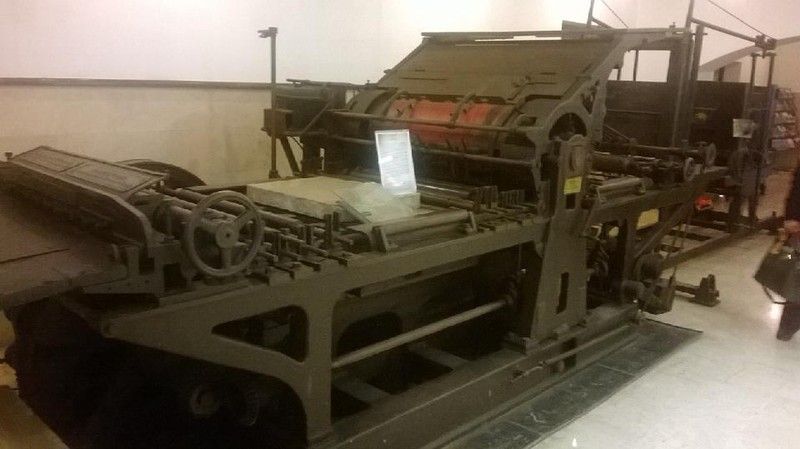 PHOTOGRAPHS ALBUM
Open daily between 10:00 - 18:00 except Sundays
The museum is also known as the original building of Darulfünun (University) which was opened in 1871. A building on the Yeniçeri (Janissary) Street in Çemberlitaş neighborhood, originally built as a university by Safvet Pasha and having served different purposes from then on, now houses the Press Museum. The building was restored in 1988 and transformed into Press Museum.
Its architect is believed to be Fossati. The Fossati brothers and grand vizier Saffed Paşa respectively designed and built the nineteenth-century stone mansion in which the museum is currently located. Besides a wealth of artifacts, the museum also houses a café and gift shop on the ground floor.
The Basın Müzesi offers the enlightening opportunity to explore the world of the Turkish press, which dates back to the sixteenth century. The museum features information and materials on Turkish press from İbrahim Müteferrika, founder of Turkish publication history till today. The museum displays documents on the history of the Turkish press and old printing machinery.
Exhibited pieces include a giant lithograph machine from 1870, an equally old German offset printing machine, and cameras that once belonged to famous journalists. The museum also possesses copies of newspapers from the early Republican era, including one from 1928 that is published in both Arabic and Roman scripts – prior to Atatürk's banning of Arabic as part of his modernization program.
LOCATION SATELLITE MAP
WEB SITE :
Press Museum
MORE INFO & CONTACT
E-Mail :
bm@tgc.org.tr
Phone : +90 212 513 8458
Fax : +90 212 513 8457
These scripts and photographs are registered under © Copyright 2017, respected writers and photographers from the internet. All Rights Reserved.