Heybeliada, Adalar - Istanbul - Turkey
GPS : 40°52'37.5"N 29°05'32.1"E / 40.877083, 29.092250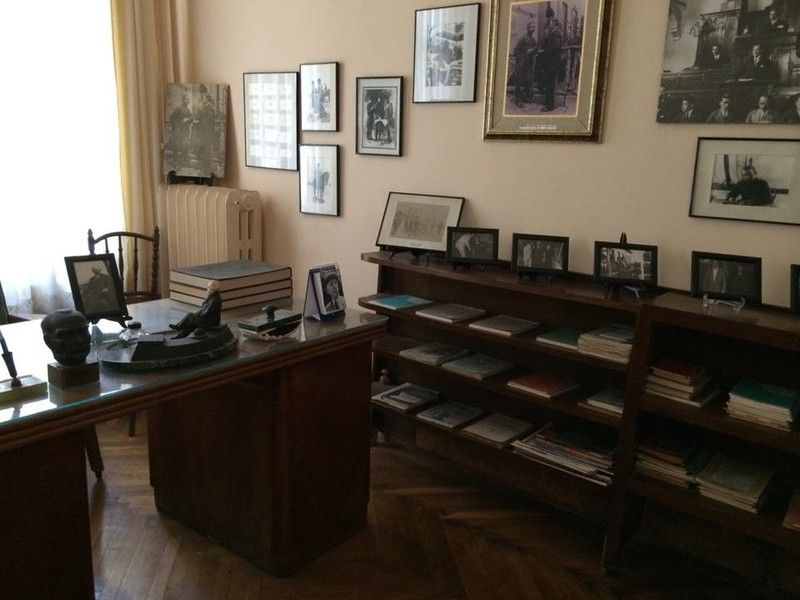 PHOTOGRAPHS ALBUM
Open daily between 10:00 - 16:00, except on Mondays.
The writer Hüseyin Rahmi Gürpınar lived and wrote on Burgaz and his house has now been turned into a museum. Rahmi Gürpinar was one of the early Republic period writers of Turkey. His house on Heybeli Island, where he lived between 1912-1944, has been rennovated and converted into a museum by the Ministry of Culture and volunteered school theachers in 1999.
The house is located on a high hillside of the island, where one can visit his personal objects, books, and some handcrafts made by the writer.
If you climb the stairs opposite the Halki Palace Hotel you reach a track. When you walk between the fine trees and climb the upper road you come across Hüseyin Rahmi Gürpınar's house, one of the most famous Turkish writers.
LOCATION SATELLITE MAP
WEB SITE :
Hüseyin Rahmi Gürpınar Museum
MORE INFO & CONTACT
E-Mail :
kutuphanemuzeler@ibb.gov.tr
Phone : +90 216 351 0925 / +90 212 249 9565
These scripts and photographs are registered under © Copyright 2017, respected writers and photographers from the internet. All Rights Reserved.